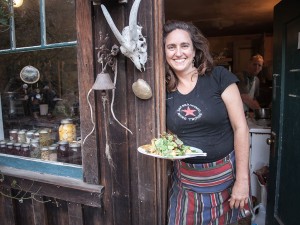 Culinary Magic is a gourmet natural foods catering company that specializes in catering multiple day retreats and daylong events.  Culinary Magic views food as central to weaving together community, health, history, culture, lineage, and the environment.
Food Culinary Magic sources much of its produce and meats locally and organically.
Carin McKay started Culinary Magic in 1999. Carin started cooking over 25 years ago. A self-taught chef and world traveler, she incorporates these elements into her food. Carin is grateful to all the amazing teachers on the way who have shared their recipes and methods along the way.